Washington State
In the Pacific Northwest

These pictures were taken from May 30 to June 9th 1997 in this beautiful state.
It was yet another trip out there before leaving Florida to move there. The pictures say it all, all reasons for moving there.
Leaving Florida on September 23, 1997 for a journey across the USA,
with my destination Seattle Washington in the Great Pacific NorthWest.
Its a far long distance from Florida, over 3,000 miles. After visiting Seattle I had never felt so at home in a place before, all the people were cool, the weather was great, basically everything there was perfect for me.
On my move which spanned from Sept. 23 - Oct. 23rd ironically one whole month on the road, zig zagging across the US. Drove a little over 9,000 miles, visiting friends and seeing a lot of our National Parks , Smoky Mountains (NC-TN), Mammoth Cave (KY), St. Louis Arch Monument (MO), Rocky Mountain (CO), Arches (UT), Grand Canyon (AZ), Zion (UT), Yosemite (CA), Golden Gate Monument (CA), and Redwoods National Park (CA).
It was truely an amazing experience that I'll never forget. Believe me if anyone is ever wanting to experience a cross country trip, it is a well worth journey. Probably best to do before settling in on a job. Believe me after doing this I feel much better knowing what is out there, before it was always a bothering quest to find out what the rest of the country is like to see in a cross country trip. This trip indeed answered it.
Find out more on whats happening at the Mt. Rainier National Park.
Official Mt. Rainier NPS Page
---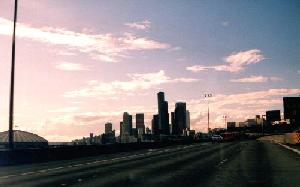 Downtown Emerald City Seattle.
Kingdome home to Seattle Mariners is in view far left.

The Fame Mt. St. Helens Observatory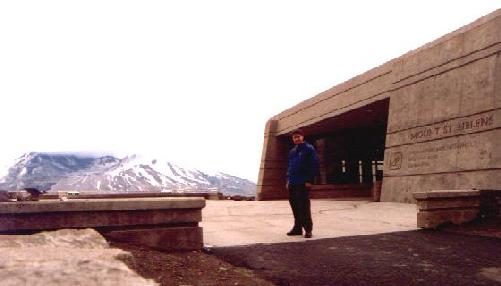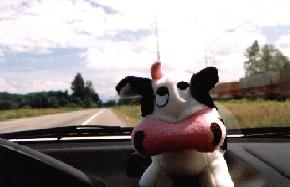 My Travelin Cow
Inside MT. Rainier National Park snow packs higher than me!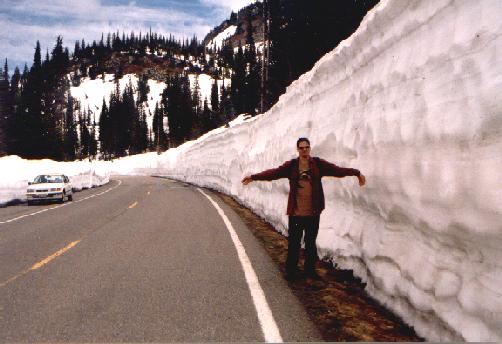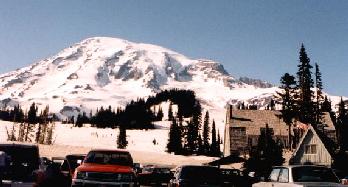 This is the Mountain (Mt. Rainier). Which is also a Volcano, see there is some DM reference here. Its 14,410 feet or so. Its one amazing Mountain, you can stare at this all day, in awe.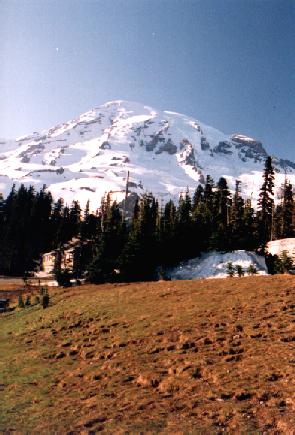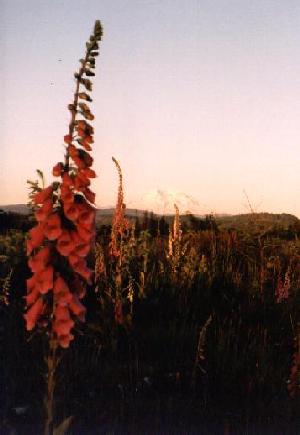 This was my last full day in Washington, it also was my birthday June 8th. There was not one cloud in the sky, these two pictures were taken near dusk. I would consider them to be two amazing pictures, they look just so picture perfect.

The picture to the Right, Mt. Rainier is in the far distance, which didn't come through the picture as well as in person.
---
Site Design by :
johnweiz@go.com


|Dead Milkmen homepage|